ALLEGAN AREA ARTS COUNCIL


2022 wa

s our 25th year
Hover on "Home" to view Artist Members pages
2023 Upcoming Events
Mark your calendar!
​
* March 17&18, 24&25....Cabaret
* April 15, 10-3....Art in the Garden
If you are not a member, consider joining so you will be included in all our events. To do so, please click on Membership/Payments/Donate at the top of this page.
Next AAAC Board Meeting:
March 20th 12:30pm
Allegan District Library
​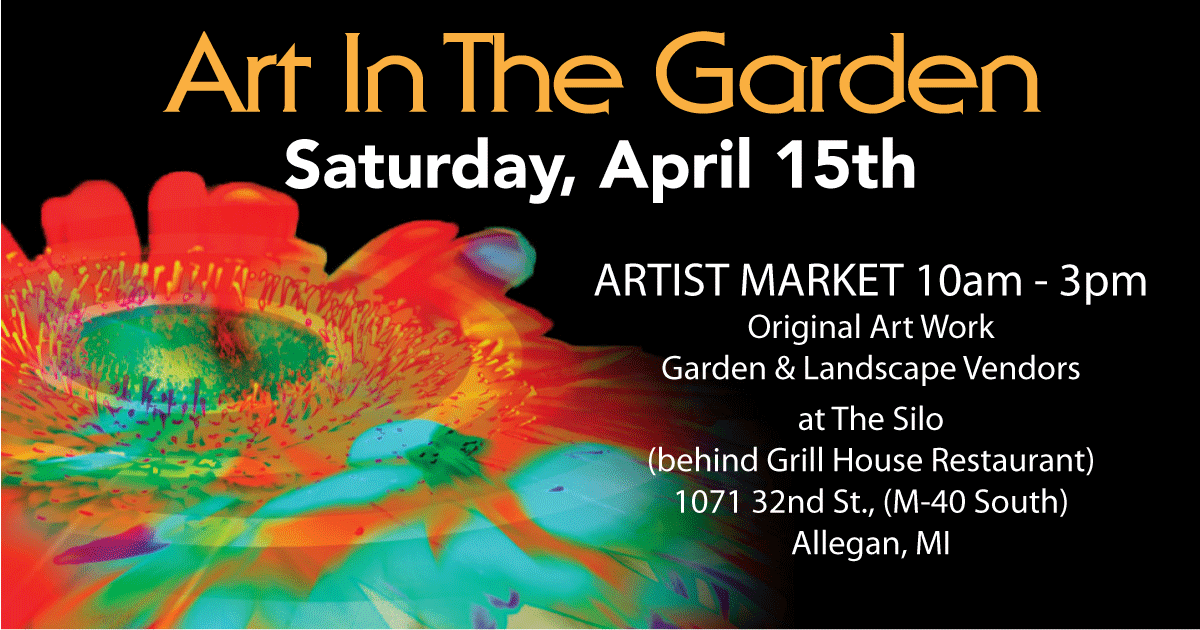 Art in the Garden application form for artists
Member Field Trip to the Muskegon Museum of Art
March 30th
to see
"Golden Legacy: 80 Years of Original Artwork
from Golden Books"
​
Email info@alleganarts.com for more info!
Dozens of members attended the AAAC Holiday Gathering - Jan. 14th, 2022
Art Hop '22 had 22 locations, 35 artists, 8 musicians, and dancers at Jestina's School of Dance!
Dina & Holly's Opening at The Grill House on November 29th
Members enjoying outdoor screening of the film

Loving Vincent


at Brave Art Studio on Monday evening, October 24th.
August 11th trip to the GRAM for the Sistine Chapel exhibit
Look what we were up to, in 2022.
Please join us and stay tuned for more info!
Joann Chaney's Opening at The Grill House on August 2nd
Check out a few of our projects prior to 2022
Clockwise from right: Bette and Alva display their Barn Quilt boards from our workshop; Joy stands with her display at Art Hop, River Whispers sculpture by Harry McDaniel commissioned by the AAAC; Sisbro siblings team Robert and Laura with their shark following performance for APS elementary students; Mary Clare at her Grill House Opening; woven rugs for sale at Art in the Garden; and Mary Clare with students in the self-portrait workshop.
Sculptor Harry McDaniel next to his wife after installation
of "River Whispers"
on the Riverfront